But he said to me, "My grace is sufficient for you,
for my power is made perfect in weakness. "
2 Corinthians 12:9a
Blessings in our life take various forms.
Sometimes that form can be painful. It can hurt. It can wear us down.
We want to GIVE. UP.
But Paul didn't give up. He kept going.
Therefore I will boast all the more gladly about my weaknesses,
so that Christ's power may rest on me. That is why, for Christ's sake,
I delight in weaknesses, in insults, in hardships, in persecutions, in difficulties. For when I am weak, then I am strong.
2 Corinthians 12:9b-10
Recently, during the sermon the priest said
"In a sense when given to God our thorns can become blessings."
Fr. Keith Laskowski
July 8, 2012
Giving our thorns to God can be difficult. After all, if we can just "fix" things, surely it will be OK.
But it usually isn't OK. For me, I usually just make it worse…whatever IT is.
So, I work on giving my thorns to him. I work on letting go.
Lord, you are continuing to remind me that "you've got this" and I don't need to worry about it. I just need to trust and let go. Please help me do that. Help me believe that you can turn this thorn into a blessing.
In the past few weeks, I have read some awesome blog posts. Please take the time to check out some of them…
Nancy
at Out of My Alleged Mind…check out the Pilgrimage tab at the top of the page. Then read these posts. Please!
Michelle
at Graceful…a beautiful post about listening.
Stefanie
at UpLIFTing Words…an lovely post on forgiveness.
Logan
at the Allume blog…just today reminds us to enjoy the JOURNEY…not just race to the top.
Sarah Mae at Sarah Mae where Life becomes worship…a great reminder that we need to write when we have something to say. Not just write to write. More of my thoughts on this later. But it was a liberating post for me…because sometimes I get caught in the trap of writing…just to write. Not waiting on Him to lead me.
These are not the ONLY good posts I've read, just a few that have really touched me. Please check them and out and let them know I sent you.
And continuing my gratitude journey…
653. vacation.
654. safe travels.
655. IV antibiotics.
656. home health nurses.
657. husband feeling better.
658. prayer group friends.
659. husband that cooks.
660. and pulls the pork.
661. fun weekends.
662. sleep.
663. personal trainer.
664. new accountability group.
665. reminders of His grace.
666. reminders of His love.
667. that thorns are sometimes blessings.
668. new running shoes.
669. new friends.
670. planning more trips.
671. anticipating visit with my parents.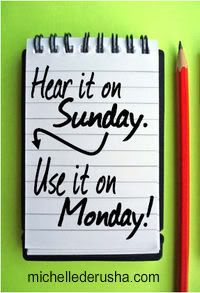 Read any great blog posts lately? Please share in the comments so I can check them out.